Janet A. Courtney, Ph.D., LCSW
600 Sandtree Dr., Suite 202-C
Palm Beach Gardens, FL  33426
561-267-0625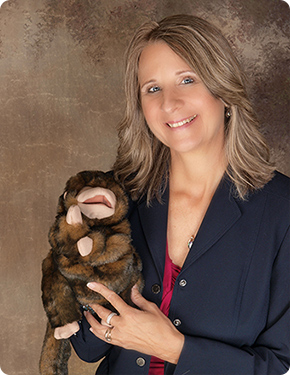 Janet Courtney, Ph.D., LCSW is the founder of FirstPlay® Therapy, Certified as an Advanced Infant Massage Educator and has also received training from the Touch Research Institute at the University of Miami. As Director of Developmental Play & Attachment Therapies and Adjunct Professor at Barry University, Miami Shores, Florida. Janet's career has focused on attachment and bonding between young children and their parents. As a holistic oriented practitioner, she believes in the power of massage and joyful first-play touch activities (for example, patty cake and peek-a-boo) as the best start for infant mental health.
Dr. Courtney is an internationally recognized play therapist and has been invited to speak on topics of infant and childhood mental health in England, Ireland, Morocco, Russia, Ukraine, and the Cayman Islands. She has acted as a consultant to several Florida based children's agencies, and supervises clinicians seeking Florida board licensure, as well as, those seeking Certification as a Registered Play Therapist with the Association for Play Therapy (APT).
Dr. Courtney is a Registered Play Therapy Supervisor through the Association for Play Therapy and has developed a new process of storytelling called Kinesthetic Storytelling® which merges imagery relaxation skills with joyful first-play touch activities. Her interactive storybook, The Magic Rainbow Hug, makes this technique directly accessible to professionals, parents, and the children who can most benefit from its use.
See Dr. Courtney's Chapter publication that highlights a case presentation which includes the Kinesthetic Storytelling® process (also called, the Rainbow Weather Massage®) in a practice session with a child diagnosed with Autism Spectrum Disorder. Full reference: Courtney, J.A. (2012). Touching Autism through Developmental Play Therapy. In Gallo-Lopez, L. & L.C. Rubin (Eds.). Play-based interventions for children and adolescents with autism spectrum disorders (pp. 137-157). New York, NY: Routledge.
Dr. Courtney is licensed through the State of Florida as a Licensed Clinical Social Worker (SW2329) and is an approved educational provider for the following entities:
Florida State of Department of Health: Educational Provider # 50-11687
Association for Play Therapy: Educational Provider # 10-287
Palm Beach County Early Childhood Registry: Educational Trainer #: 2969
Children's Services Council of Palm Beach County, Florida: Approved Trainer
See also Janet's Websites:
See Also:
---
Assistant FirstPlay
®

Trainers

Karen M. Baldwin, LCSW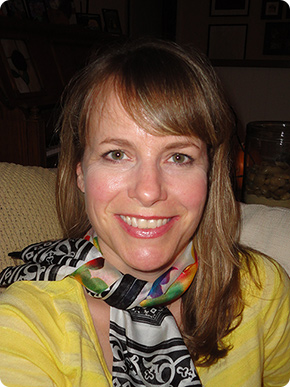 Karen M. Baldwin, LCSW, is a Registered Play Therapist through the Association for Play Therapy and holds a certification in CARE Developmental Play Therapy through Developmental Play & Attachment Therapies. She is a graduate of Barry University and Pennsylvania State University Schools of Social Work. For over 15 years, she has worked in the field of infant mental health and child development . She has focused on the importance of infant massage as a medium to help infants and their caregivers connect to one another in a positive and joyful exchange of relaxing touch. This method in turn has been shown to increase the level of bonding between infant and caregiver.
In addition, she also enjoys helping new parents establish an infant management plan that successfully and naturally trains children to sleep through the night by 8 weeks. Ms. Baldwin is also a trained therapist in the technique of CARE Developmental Play Therapy which focuses on helping families reconnect thru the healing power of touch. She strongly believes that all of these techniques can build stronger, emotionally healthier children that can go on to become self-confident and independent adults.