Presented by Janet A. Courtney, PhD, StoryPlay® Facilitator
StoryPlay® Intensive Four-Day 30 Hour Training StoryPlay® is founded on the work of Joyce Mills, PhD, Author of the award winning book, "Therapeutic Metaphors for Children and the Child Within" (Now out in 2014 in its 2nd edition).
"Warm, playful, creative, and talented – Janet Courtney is a gifted trainer that will bring 'Rainbows' to your life and work."
Joyce C. Mills, Ph.D.
StoryPlay® is a multi-cultural, resiliency-based, indirective Play Therapy model that draws upon the natural inner resources, skills, and strengths of each child, adolescent, adult or family member to generate healing, growth, and change. StoryPlay® Therapy is founded upon the principles of Milton H. Erickson, Indigenous teachings, and the innovative approaches of healer and therapist Dr.Joyce Mills. With the power and spirit of therapeutic storytelling and play at its center, each element of the StoryPlay® approach provides participants with play therapy, hands-on, creative tools for working with difficult or traumatized clients using their favored treatment modality or philosophy; to include sand tray, music, expressive arts, etc.
Next Training Date
April 25 – 28, 2017
(Tuesday-Friday)
Location:
Boynton Beach, FL
(10 minute drive from the ocean)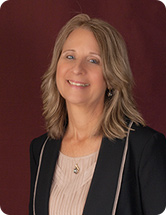 Additionally, the approaches encompassed within the StoryPlay® model can be applied in a variety of settings; i.e., individual, family, group, classroom, and hospital. This play therapy course teaches participants the origins, key elements, and essentials of StoryPlay® Therapy, including therapeutic metaphors, storytelling, story-crafts, sensory synchronicity, artistic, living metaphors, and therapeutic rituals and ceremonies. StoryPlay® can be effectively utilized with specialized populations or situations, such as natural and man-made disasters, PTSD, abuse, ADHD, attachment, grief and loss; and various treatment modalities; i.e., play, family, individual, group therapy, sand tray, expressive art, and movement.
StoryPlay® is a New Ericksonian Indirective Model of Play Therapy

Highlights of the Training:
| | |
| --- | --- |
| Day 1: | Origins & Nine Essential elements of the StoryPlay® model. Building blocks of Storytelling Metaphors for children and adolescents: Real life, made-up, myth, nature stories in play therapy. |
| Day 2: | Recognizing sensory synchronicity; conscious & Out-of-Conscious Systems; Artistic Metaphors (Resource drawing activity & Board game; Pathways to success). |
| Day 3: | StoryCrafts (Bowl of light, Identity shield, dreaming pot, life puzzle) & Living Metaphors. |
| Day 4: | Therapeutic Ritual Metaphors, putting StoryPlay® into action. |
This workshop will teach you how to create therapeutic stories for children.
COURSE OBJECTIVES:
The participant will be able to:
Define three essential elements of the StoryPlay® play therapy model.
Utilize two core principles of Ericksonian psychotherapy to facilitate positive change.
List the four stages of the Therapeutic Metamorphosis process of healing, empowerment, and transformational change used in the StoryPlay play therapy model.
Apply the StoryPlay® steps for creating and utilizing therapeutic Storytelling, Artistic, and Living/Ritual Metaphors in a play therapy setting.
Identify and utilize a child's blocked sensory system in a multi-sensory play therapy setting.
Recognize how to utilize the elements of our natural ecology as co-play therapists in the quest for positive change and healing.
Learn multiple StoryCrafts – play therapy activities that facilitate natural healing.
You will learn transformational healing approaches that effect positive results beyond diagnosis.

Daily Schedule:
| | |
| --- | --- |
| Tuesday | 8:45 to 5:15 |
| Wednesday | 8:45 to 5:15 |
| Thursday | 8:45 to 5:00 |
|    (Q&A Working Dinner 5:30 to 6:30) | 5:30 to 7:30 |
| Friday | 8:45 to 5:00 |

30 Hour Intensive training includes:
Training Manual: Twelve modules of StoryPlay®
All creative materials
Hands-on training covering all modules
"Putting StoryPlay® into Play."
Certificate of Completion – Level I – StoryPlay® Foundations Training
Continental Breakfast; Morning Refreshments (Lunch on your own)
Afternoon Snacks
Dinner on Thursday evening
Small Group Format
Wear comfortable clothing
Lodging options available upon request

Unleash the storyteller in you!
For further information about StoryPlay®, please visit Dr. Mills' website here:
http://storyplayglobal.com/intensive-training/
Continuing Education
Developmental Play & Attachment Therapies is an Approved Provider for Clinical Social Work, Marriage & Family Therapy and Mental Health Counseling in the state of Florida. BAP #1035 Exp. 3/2015 & DPAT is approved by APT to offer CE credit specific to play therapy. APT Approved Provider 10-287. Partial CE credit cannot be given.
Early Bird Registration
If you pay earlier than 3 weeks before training date Download brochure, fill out form, and return by mail   Download Brochure To pay by check: Mail check with your completed form. Make check payable to: Developmental Play & Attachment Therapies or DPAT To pay with credit card / PayPal: Click below
Regular Registration
If you pay three weeks or less prior to training date Download brochure, fill out form, and return by mail   Download Brochure To pay by check: Mail check with your completed form. Make check payable to: Developmental Play & Attachment Therapies or DPAT To pay with credit card  / PayPal: Click below
Cancellation Policy
Written cancellations received three weeks prior to the training date will receive a full refund, minus a $50.00 processing fee; and there will be a $200.00 cancellation fee if less than 3 weeks' notice. The remainder of your registration fee will be returned to you.
Learn how to create Healing Therapeutic Stories for Children